BIM - TRENDS AND INNOVATION
11 | OCT | 2017 • ISEP - AUDITORIUM E
ISEPBIM in partnership with Asidek are organizing the 2nd edition of the event "BIM Trends and Innovation" (BIMTI 2017) with the main purpose of promoting and disseminating BIM methodologies amongst the technical and academic communities.
BIMTI 2017 will take place next October the 11th, Wednesday, between 14h00 and 18h30, on Auditorium E, School of Engineering – Polytechnic of Porto (ISEP-IPP).
After the success of last year's edition (BIMTI 2016) which saw the participation of about 200 people and brought to Portugal some renowned specialists on the field area of BIM, this year's edition will maintain the same strategy. On this year event we will have the chance to share the experience of international specialists from institutions like Building Smart UK, Modelical, COMSA, Midland Steel or FMHOUSE or national speakers from companies and reference institutions like, EDP, TPF Planege Cenor, among others.
We are particularly proud to announce the presence of Building Smart UK represented by Christopher Groome who will be this year's keynote speaker, presenting some of the work of this reference international institution on the development and normalization of BIM.
The event program includes two sessions focused on the application of BIM methodologies on several phases of idealization, design, construction and facility management. Several innovating applications of BIM methodologies on large construction investments will be presented along with some new areas where BIM is currently assuming relevance like road or coastal protection infrastructures, or workplace health, safety and welfare, among others.
Registration is mandatory and must be completed on the event web page (see web link on the side banner) until next October the 9th.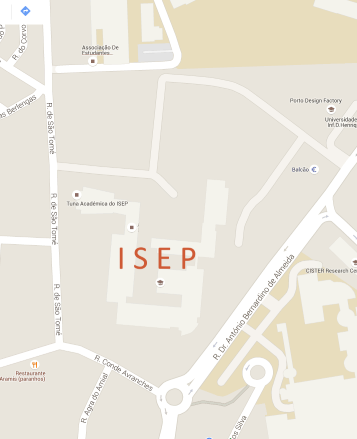 Instituto Superior de Engenharia do Porto
Rua Dr. António Bernardino de Almeida, 431
4249-015 Porto
Portugal
GPS:
41°10'41.50"N
8°36'24.37"W
---
Email: isepbim@isep.ipp.pt