BIM - TRENDS AND INNOVATION
14 | seP | 2016 • ISEP - AUDITORIUM E
The current year has been a rewarding one for BIM (Building Information Modeling) in Portugal. There has been a large increment in the number of events and training meetings all over the country with some initiatives of undeniable value, that aim to support the AECO industry in Portugal so that it may become more appealing to the international market. All the action around BIM, just for itself, makes 2016 a groundbreaking year.
ISEPBIM promotes events such as BIM Trends and Innovation (BIMTI), seeking to encourage the modernization of Portuguese AECO companies, bringing BIM to those who have not yet adapted to the new trends, or lack the knowledge and guidance to do so.
BIMTI was designed to clarify the decision-makers and key influencers of today's key technologies common to BIM as well as setting the current normalization worldwide, resulting in an effective collaborative work.
To reach a wider range of participants, such as students and less knowledgeable industry professionals, a state of the art will be provided in the conference. To reinforce the importance of innovation and technology in the modernization of the AECO industry, there will be a presentation and promotion of the RTC Europe 2016 ( RTCEUR 2016 ) to be held in Alfândega do Porto, by the Chairman of RTC Events Management, Wesley Benn.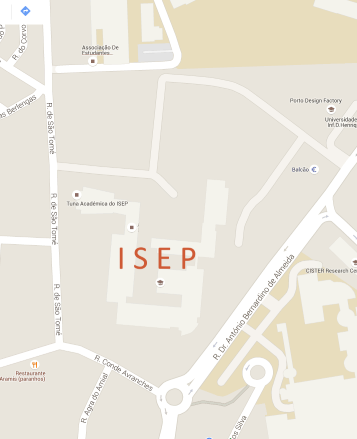 Instituto Superior de Engenharia do Porto
Rua Dr. António Bernardino de Almeida, 431
4249-015 Porto
Portugal
GPS:
41°10'41.50"N
8°36'24.37"W
---
Email: isepbim@isep.ipp.pt